July 24, 2012
by Lisa Harris
The 2nd INTERREG conference in Socially Responsible and Sustainable Entrepreneurship and Innovation will be held here at Southampton in the Management School, October 24/25. There are many interesting streams at the conference, http://www.ecole-management-normandie.fr/web/2nd_interreg_conference_.html, but if you are interested in issues about sustainability and value creation in relation to the creative and cultural industries, check out Stream 5 (below). Happy to discuss any provisional ideas (lw4@soton.ac.uk). the conference is suitable for all kinds of researchers, early stage work welcome.
The following deadlines for submission/registration apply:
Submission of abstracts or papers (full/short/developmental papers): 5 September 2012
Registration closes on: 20 September 2012
Main conference: 24-25 October 2012
Stream for INTERREG 2
Lorraine Warren, University of Southampton
Jean Denis-Culie, EM Normandie
Amira Laifi, EM Normandie
Outline : Rationale and key themes
The creative and cultural industries are recognised widely as creating value as
they (Muller et al, 2009)
Are a major source of innovative ideas that contribute to the development of new products and services
Offer services that may be inputs to the innovative activities of other enterprises and organisations within and outside the creative industries
Are intensive users of technology and often demand and create adaptations and new developments of technology, providing stimulus to technology producers.
It could therefore be argued that creative businesses can play a part in helping other sectors meet the challenge of sustainability as well as becoming more sustainable themselves. The part they have to play in creating a sustainable future is not only in behaving in a sustainable manner themselves, but in influencing our behaviour and inspiring new lifestyles. They influence us, not only through their creative acts alone, but also in the messages they put across, the buildings and places they live and work in, and the change they stimulate in other industries.
This track invites papers that explore the relationship between the creative and cultural industries and sustainability. Potential topics might relate to the key themes listed below.
The practice of sustainability by creative/cultural industries firms (designs, lifestyles, creative practices or acts)
The contribution of creative/cultural industries firms to sustainable practices in other firms and organisations
The contribution of creative/cultural industries firms to sustainable practices in communities and society generally
Value creation through entrepreneurship and innovation related to the above.
Theoretical and methodological contributions are welcome, as are empirical papers.
Stream questions
What are the challenges, barriers and opportunities for the creative/cultural industries in regard to sustainability?
How do we analyse, assess, evaluate or measure the contribution of the creative/cultural industries to sustainability; particularly in regard to how value is created?
What theoretical and methodological challenges are relevant in this ecosystem?
Keywords
Creative industries; cultural industries; sustainability; value creation
Bibliography
The Creative Industries Sustainability Beacon project Final report, Fiona Bennie
and Chris Sherwin, 2010, Creative Industries Knowledge Transfer Network.
References
Muller, K., C. Rammer and J. Truby (2009) 'The role of creative industries
July 19, 2012
by Lisa Harris
Nicole Beale and I recently presented a paper via Skype to the PLE conference on the value of event-based social media to the development of personal learning networks. Remote presentation is hardly noteworthy these days, but participating in 'real' group discussions on a laptop screen by being picked up and moved around from group to group was a slightly surreal experience :-)
Our paper focused on the role of social media in building learning networks and increasing subject knowledge from a interactions before, during and after a live event. It is based upon our experience of managing, curating and archiving social media data centred upon a major academic conference. We have reported more detail of this project on the LSE Impact and Smart Insights blogs.
In terms of building an individual's learning networks, we summarised the value of social media as:
Allowing people to 'meet' others that they would not have had time to meet if those tools were not being so extensively supported
Strengthening and extending circles of contacts through conversations occurring on Twitter around a common topic
Identifying new contacts with whom a connection was not apparent before engaging with their social media user profiles
Providing a way to find out more about delegates who were at the conference, in order for new possibilities for connections to be explored
Increasing interest in face to face sessions being run at the conference therefore broadening the group of participants
And in terms of enhancing an individual's subject knowledge:
Twitter provided a safe environment to ask 'silly' questions that delegates would not be comfortable asking F2F
Social media provided a platform for conversations between individuals who were not together physically (because of differing interests)
Online interactions made the subject matter more accessible for newcomers to the discipline
Additional tools and resources were linked and saved
Social media provided opportunities to follow up things that were happening at the event and therefore led to the discovery of further information, more quickly
People could easily identify relevant sessions and attend the most useful parts of the conference
But there are also learning challenges from social media activity of course, as these quotes from conference delegates indicate:
"If you have no social media account you are no one…"
"I think just looking at the twitter stream gives a skewed idea of what people really think is interesting or noteworthy."
"It was hard to follow since so much posting was going on. I also felt like some folks were tweeting at the expense of hearing the presentations or discussion effectively."
"…. I just think people aren't good at multi-tasking even though they think they are."
The PLE community obviously makes very effective use of social media in terms of learning from interactions inspired by the conference content. We welcome comments from PLE delegates on our findings, do they chime with your personal learning experiences via social media? Do you identify with any of the challenges highlighted above?
July 12, 2012
by Graeme Earl
The first outputs from SMiLE have been published on the LSE Impact Blog:
"If you don't have social media, you are no one: How social media enriches conferences for some but risks isolating others" How researchers can collect and share relevant social media content at conferences
The impact of social networking activity on an intended 'real world' outcome has been difficult to measure, but one of our Social Media in Supporting Live Events (SMiLE) action project objectives is to investigate how recent developments in social network visualisation and analysis can enable valuable insights to be generated for the benefit of event organisers and community developers. […]
http://blogs.lse.ac.uk/impactofsocialsciences/2012/05/23/social-media-enrich-but-isolate/ (23rd May)
"But who is going to read 12,000 tweets?!" How researchers can collect and share relevant social media content at conferences
Using social media to communicate at conferences allows more space and time for attendees to join discussions and network. But are these conversational tweets of any use once the drinks reception begins? […]
http://blogs.lse.ac.uk/impactofsocialsciences/2012/06/25/smile-archive-visualise-tweets-conference/ (25th June)
And on Dave Chaffey's Smart Insights Marketing Blog (11th July)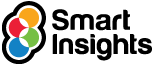 Tools and tips to bridge and enhance online/offline live events
The project is looking at real and virtual communities interacting around a 'live' conference.
Our focus is to show the learning points from this experience that can be applied improve the effectiveness of future events […]
July 11, 2012
by Lisa Harris
What do roman coins and rubbish bins have to do with multi disciplinary research? Collaboration between scientists at the British Museum, the mu-Vis computed tomography centre and the Archaeological Computing Research Group at Southampton University has applied x-ray volume imaging techniques to produce 3D images of Roman coins BEFORE they are removed from the blocks of soil in which they were found.
The project is one of several collaborations between Southampton archaeologists and the mu-Vis computed tomography centre to investigate a number of Roman coin hoards. The process means coins can be identified much more quickly and without risking damage to them, before the slow process of cleaning them takes place – or potentially instead of cleaning.
This Guardian article published on Monday contains an interesting video and explains the link with rubbish bins :-)
More information about the project can be found here
July 6, 2012
by Lisa Harris
Interested staff and students are invited to attend the launch of the GCHQ/EPSRC Academic Centre of Excellence for Research in Cyber Security on Wednesday 11 July in 32/3077 (seminar room).
The schedule is as follows:
12:30 Introduction
– V. Sassone
13:00 CyberSecurity through (secure and anti-tamper) hardware (nano) devices
– K. De Groot and W. Redman-White
13:15 Software-based CyberSecurity
– M. Butler and G. Parlato
13:30 CyberSecurity challenges for web and internet science
– L. Moreau, V. Sassone and N. Shadbolt
13:45 Mathematical approaches to CyberSecurity
– I. Leary and J. Brodzki
14:00 Human aspects of CyberSecurity
– S. Stevenage
14:15 Internet law and Cyber governance
– R. Moore, S Stalla-Bourdillon and S. Saxby
14:30 CyberSecurity and risk management
– J. Johnson, T. Ma and M.C. Sung
14:45 CyberSecurity aspects of complex and agents systems
– Seth Bullock and Nick Jennings and Alex Rogers
===================================
Building 85 / Observatory
15:00 Refreshments and Networking
15:45 Direction, Governance and Strategy for CyberSecurity Southampton
– V. Sassone
16:00 Debate on direction, governance and strategy for the Centre.
For more information, visit:

http://www.cybersecuritysoton.org or http://www.southampton.ac.uk/cybersecurity
July 5, 2012
by Lisa Harris
At chilworth manor to present to @multisoton strategy meeting with @PanosAirmanGr& @Good_boy113 #digitalchamps #sotondiglit #sotonde

— Lisa Harris (@lisaharris) July 5, 2012
@PanosAirmanGr and @Good_boy113 presenting to USRG Management meeting #digitalchamps #sotondiglit twitter.com/lisaharris/sta…

— Lisa Harris (@lisaharris) July 5, 2012
Here is the link to their presentation, and my slides on Slideshare are below:
July 3, 2012
by Graeme Earl
Each year Faculties recognise and highlight individual staff and teams who provide examples of good practice in education, which is aimed at providing an outstanding education and student experience.  Under the auspices of the University Programmes Committee, a University event takes place on Friday 13th July from 10.30am to 2.30pm to provide colleagues with the opportunity to share and promote their good practice.
Two DE USRG members Lisa Harris (Management) and Fiona Harvey (CITE) have been asked to present at this event.  They will be talking about the Digital Literacies Project and how they plan to extend the project to develop the ideas and concepts around Digital Literacies further.
University of Southampton Good Practice Event sfy.co/i0km #storify #sotonbest #sotontransition #sotondiglit #sotonde

— Lisa Harris (@lisaharris) July 13, 2012
If you would like to attend please register to reserve a place.  You can do that here. If you have any special dietary requirements please contact Kerry Murphy on K.L.Murphy@soton.ac.uk.
July 1, 2012
by Sotonde
Great news from Washington DC for web science at the University of Southampton
A creative and interactive website www.globe-town.org which shows how society depend on countries around the world, developed by a Southampton PhD researcher has won third prize in the prestigious World Bank 'Apps for Climate' competition.
Jack Townsend is working on an interdisciplinary doctorate examining how the Web and open data can support sustainable development and help overcome the effects of climate change. His work is supervised by both Professor Gail Taylor from the Centre for Biological Sciences and Dr Jason Noble in Electronics and Computer Science (ECS).
"The World Health Organisation has estimated that climate change is killing 150,000 people a year. In order to tackle this challenge, we all need to know how it affects us personally and what we can do about it," says Jack.
Globe-Town can be used to find out how our changing climate is already affecting countries from Afghanistan to Zimbabwe. There are environmental, social and economic facts about each state, and details of how trade, migration and air travel connect countries together.
Jack and teammates Andrea Prieto, Richard Gomer, Huw Fryer, Dominic Hobson and Will Fyson have developed the website from theory he formulated in his research about how web technologies can help tackle climate change. "I'm fascinated by the potential of web technologies and openness to tackle global challenges and advance sustainable development for all," Jack continues. "Globe-Town is just one example of how they can contribute."
Jack is a member of Southampton's Web Science Doctoral Training Centre which brings together students and academics from across the University to research the Web.
Jack tweets on @JackTownsend_ and can be contacted on j.townsend "at" soton.ac.uk
Link
July 1, 2012
by Graeme Earl
Yesterday was the 60@60 Community Open Day at Southampton. There were lots of projects with DE USRG connections on display and the University was full of visitors. By the time I arrived at the booking desk at 10:45am the tours of the RJ Mitchell Wind Tunnel, the Tony Davies High Voltage Laboratory, and the  Soton Astrodome, the University's inflatable mobile planetarium, were all booked up until late in the afternoon. I didn't have long so only got to see a small fraction of the exhibitions that took place all over the campus. A full list is here and we will be telling some more DE USRG 60@60 stories over the coming months.
The Portus Project had a display including a Ground Penetrating Radar processing demo and also the chance to excavate a replica of the Portus Head produced using a laser scanner by members of the Archaeological Computing Research Group and a 3D printer at the Winchester School of Art.
#60at60 @unisouthampton 3d print of laser scan of portusproject.org head #portusproject twitter.com/GraemeEarl/sta…

— Graeme Earl (@GraemeEarl) June 30, 2012
Compare to the original Portus Project head excavated in 2009. There was also a touch screen display showing examples of the data capture, processing and dissemination tools used on the Portus Project.
#60at60 @unisouthampton people looking at the portusproject.org touch screen @ open day. Loads of people here! twitter.com/GraemeEarl/sta… — Graeme Earl (@GraemeEarl) June 30, 2012
Next door was the Soldier in Late Medieval England project which includes a range of ongoing digital humanities activities, and close collaboration with ECS. There was also a film playing describing the world's first human-powered flight. The HAWK project had a display showing a video based on the #PianaHAWK project and a demonstration of the motion capture system employed.
#60at60 #pianohawk @unisouthampton twitter.com/GraemeEarl/sta… — Graeme Earl (@GraemeEarl) June 30, 2012
I also visited the Institute for Life Sciences. Firstly there was a Vodafone McLaren Mercedes Formula 1 racing car parked outside with very informed researchers discussing the rolling road wind tunnel. Inside the IFLS there were lots of demonstrations including some relating to the nervous system, and lots of children and adults seeing bees, glowing worms and learning about hospital hygiene.
#60at60 @unisouthampton using fruit flies to understand Alzheimer's disease at 60.southampton.ac.uk/open-day twitter.com/GraemeEarl/sta… — Graeme Earl (@GraemeEarl) June 30, 2012
Drunk worms and lots of creepy crawlies at the @unisouthampton open day! #60at60 twitter.com/beckyattwood07…

— becky attwood (@beckyattwood07) June 30, 2012
@unisouthampton having an excellent time at the open day. Enjoyed the demo game on Orchid stand & nematodes in the life sciences #60at60

— Jo Jennings (@jojenni) June 30, 2012
Then I went to the Institute for Sound and Vibration Research for a visit to the anechoic chamber and the reverberant chamber. Again really enthusiastic and informed staff talking about aircraft noise reduction.
#60at60 @unisouthampton in #isvr anechoic and reverberant chambers. High level volume children shouting in the latter! twitter.com/GraemeEarl/sta… — Graeme Earl (@GraemeEarl) June 30, 2012
There were a few other tweets on the day including ones relating to optic fibres research:
Just find out about Optical fibres research @unisouthampton #60at60

— Eleonora Gandolfi (@eleonorag1) June 30, 2012
And work at Winchester School of Art in Fashion:
Winchester School of Art are showcasing success no. 11: The cutting edge of fashion bit.ly/MBAKrx #60at60

— Uni of Southampton (@unisouthampton) June 23, 2012
And our musical talents:
A Haydn quartet outside the cinema!What a great university I went to :) @unisouthampton #60at60 twitter.com/mwkdesigns/sta…

— Matthew Koch (@mwkdesigns) June 30, 2012
At Garden Court there were lots of displays including information about the Southampton Science Park and some touch screen displays and games relating to cleaning up space junk. Last visit of the day was to the Biometrics Tunnel for cool work identifying gait for identification. A really good day and a great way to show off #60at60 and the University as a whole.
It's time for our final success, no. 60: Our people – who made all the other 59 happen bit.ly/LD0ge4 #60at60

— Uni of Southampton (@unisouthampton) June 30, 2012